We spent nearly a full year testing and developing a button box for iRacing that will make competitive circle track racing on both dirt and asphalt more enjoyable and racing more manageable.
What ONE3 Speed Circle Track Button Box Can Do For You:
Control your in-car adjustments with one touch.
Control your next pit stop with one touch.
Leverage custom Ignition, Starter, and Tow/Exit buttons.
Free up controls on your wheel for other commands.
The Journey to Production
ONE3 Speed owner Chris Papa was browsing for the perfect button box for his own needs after struggling with car management in league races.
The perfect box didn't exist, so he decided to make his own. He started with testing button options placed in cardboard boxes, which migrated to Lexan sheets, and continued to experiement and evaluate until eventually landing on our eventual button box build.
We Make It Easy!
Installs as a Plug-and-Play Joystick - no software needed.
Assembled and shipped from Buffalo, NY within the US only.
Each unit is hand-built and tested before being shipped.
Units on our website are ready to ship immediately.
Ergonomically Perfect
The button layout is extremely important - we've laid out the buttons in clusters with specific order to ensure the racer would always be able to make a change to the car or execute a pit strategy without taking their eyes off of the screen. Even drivers leveraging a VR headset can quickly learn the button layout by touch and manage their vehicle seamlessly.
Concepts Deployed for Usability:
High quality buttons for one-touch deployment of your strategy or adjustments.
Clustered buttons easily located with left or right hand.
Logical positioning from left to right for pit controls.
Gentle LED backlighting on Ignition, Starter, and Tow/Exit buttons.
Easily Customizable
Our Circle Track Button Boxes do not come programmed. In fact, they don't require any software at all. Easily program the button boxes within iRacing as keystrokes to meet the needs for your event, your car, or your style. We even include a sticker sheet of labels to help you to set up the buttons to your liking!
Common Customizations:
Set up In-Car Adjustment cluster buttons per-car in iRacing Controls.
Leverage the In-Car Adjustment cluster for other commands.
Cater the Pit-Strategy buttons to meet the needs of your race.
Dimensionally Ideal
Your space is limited, but we have you covered! These boxes are 7.7" wide, 5" tall, and 4" deep. There are no sharp edges on these boxes and can be mounted in many ways.
Basic Features of our Circle Track Button Boxes
Normal faceplate is glare resistant (Holographic Series is shiny)
Plot and mount the boxes anyhere to keep vital controles a finger tip away.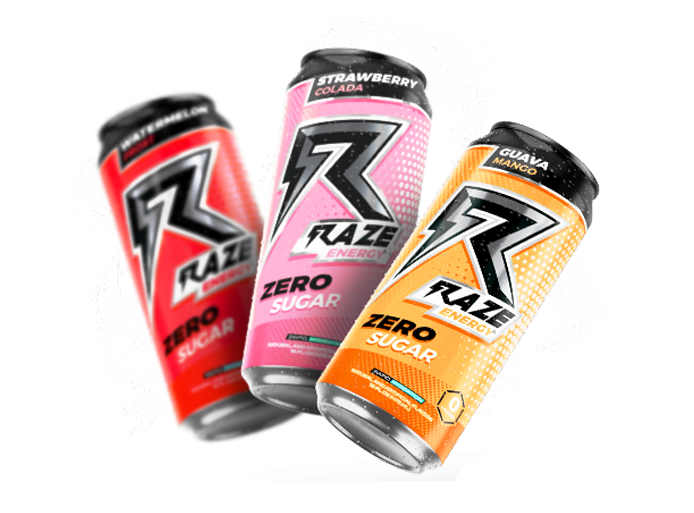 Lacking Focus?
Try Raze Energy!
Zero Sugar. Zilch. Nada. Noneso. Plus, they taste great.
Save 15% Now!